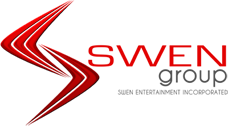 Distribuition
Check out more about distributed films
Silver line
Check out more news
Expendables 2
Mr. Church reunites the Expendables for what should be an easy paycheck...
Ghost Rider: Spirit of Vengeance
As Johnny Blaze hides out in Eastern Europe...
Swen Sports
Check the news
SWEN PRODUCTION
SWEN offers production services in Latin America and Miami. SWEN produces feature films, like international productions "Carmo," an official Sundance films selection, and "Entre Lencois." SWEN has several new films in development for 2012 and will continue to offer unique and first rate productions services to international producers.

SWEN has also produced movies in English language located in Brazil aimed at the worldwide marketplace. Several movies have already been produced for Nu Image and ACI including "Journey to the End of the Night," with Brendan Fraser (Sao Paulo); "Flying Virus" (Ubatuba); "Power Play" (Curitiba) and of course "The Snake King," with Stephen Baldwin (Salvador) which drew significant audience for the U.S. Syfy Channel.

SWEN also produced two films in Portuguese: Diamantino dos Santos and Flying Virus, Journey to the end of hte Night, Os Xeretas, Power Play, Casamento Blindado. "Between Sheets" with Reynaldo Gianechini and Paola Oliviera, and "Carmen" with Marcio Garcia, who won the Excellence in Acting award at the Film Festival of Los Angeles in 2009 for his character Diamantino dos Santos.

SWEN is in development: Jonas e a Baleia, Celulite, Deus não Erra, Nunca fomos tão Modernos, Capoeira, Além do Rio, Nada a Perder, Conexões, O último Dragão Branco Remake, Safe House, Law and Crime, Untitled Bank Heist Movie, Epic Stories of the Bible, Falcon, Jack Hunter, Jonah & The Whale, Myths & Legends of the Amazon, Robin Crusoe, Vampire Island e We love to play

In Miami, SWEN is also known for its creative services in producing advertising videos and commercials, editing, special effects, 3D animation, corporate videos, professional training videos, brand design and special events.


© Swen Group - 2013 / 2021